This pretzel snack is easy and quickly made for your Oktoberfest-themed party. You will only need four ingredients for this recipe and there is also some fun to do with the leftover pretzels: Craft some Pretzel Necklaces!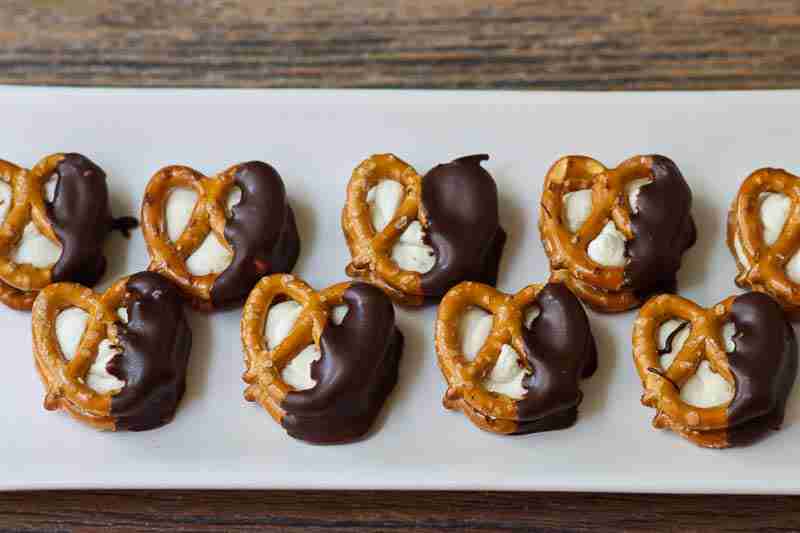 Celebrating Oktoberfest can be a lot of work if you are the host. Besides decoration, organization and probably setting up a nice space for the guests, you might want to offer Oktoberfest-themed food. While some dishes can be easily made upfront like creamed sauerkraut, others need to be made fresh and require some time. Now this snack is something you can easily make on the day of the celebration. The pretzel snacks look amazing and delicious and go perfectly with a cool beer (it's Oktoberfest, remember!).
Video: How to Make Oktoberfest Pretzel Snacks
If you don't like goat cheese …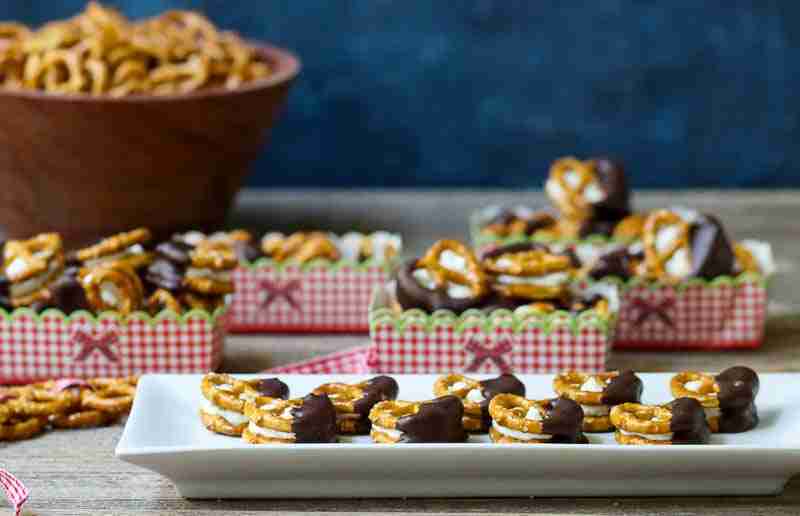 … you can simply use some cream cheese instead. Just take the cream cheese out of the fridge on time so it is soft enough to work with it.
How to Make Pretzel Necklaces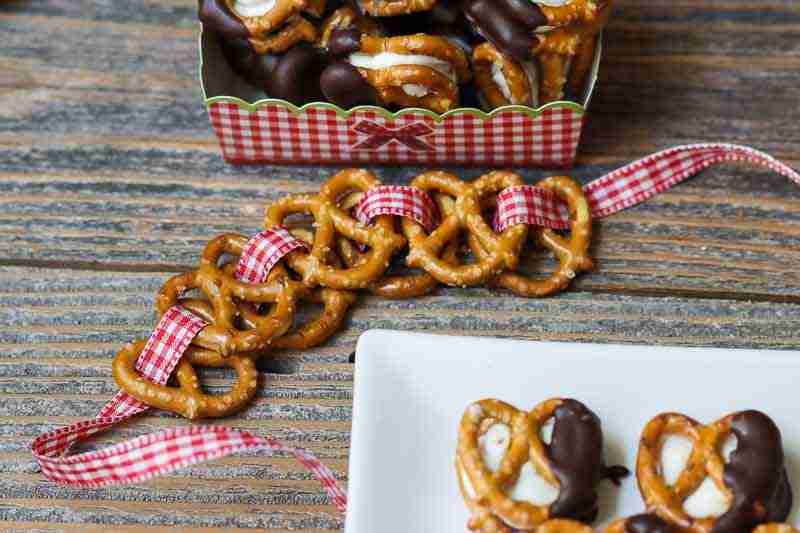 Now, chances are that you have some leftover pretzels. While you could still just place them on the table for everyone to grab some, there is also a fun way to use them:
Make Pretzel Necklaces! This is a fun activity … not just for kids … and you can wear the necklace during the Oktoberfest and nibble on it between sips of beer.
Pin Pretzel Snack to Pinterest
Oktoberfest Pretzel Snack
Equipment
Instructions
Add the goat cheese and the honey to a bowl and mix with a fork until it is somewhat soft. Then use a mixer or blender to mix until smooth.

Place half of the pretzels on parchment or wax paper.

Fill the cheese into a piping bag, using a medium sized round tip. Then pipe the cheese onto the pretzels. Put a second pretzel on top of each cheese-pretzel, then let it chill in the fridge for about 1 hour.

Melt the chocolate, then dip each pretzel halfway into the chocolate. Put back into the fridge for about 20 minutes or until the chocolate has set.