Skyr is a somewhat new addition to the American dairy ails and it is very similar to our German Quark. But it is quite pricy at the store and you can save some money by making it at home. It's so easy it will blow your mind!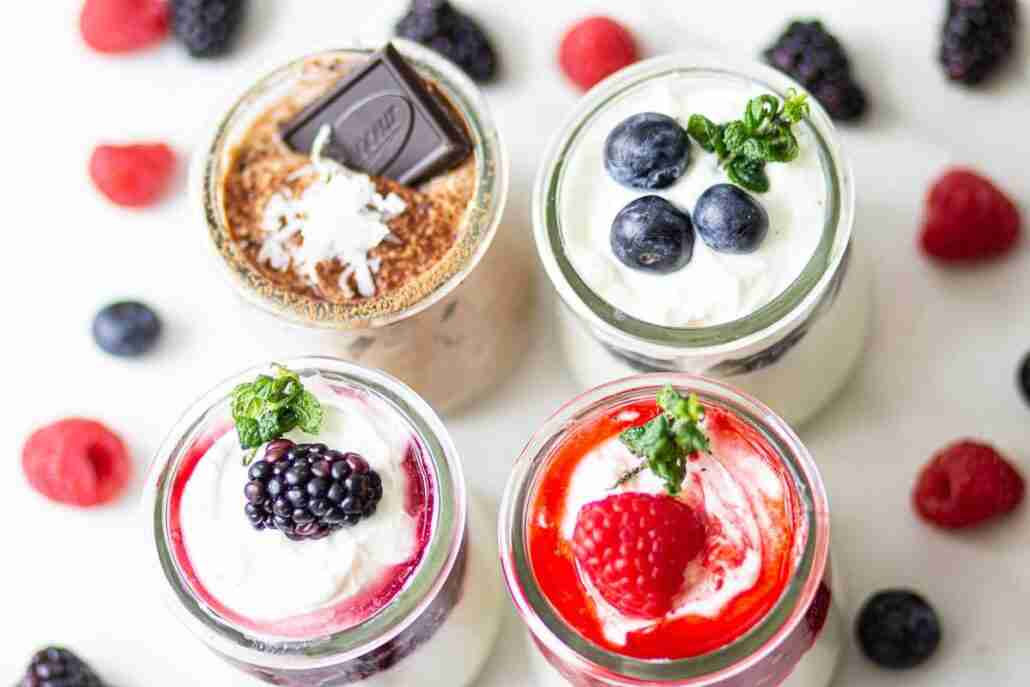 Besides saving some money, I also like to make my skyr from scratch because then I can use organic milk for organic skyr.
For the taste, I would say it's about the same if I compare plain sky with my homemade skyr. There are some skyrs with vanilla or fruits on the market and they are a bit different. If you want vanilla taste in your skyr, simply add some vanilla paste or boil the milk with a sliced vanilla pod prior to making it. But more to that later!
Video How To Make Skyr
Jogurt, Quark, Skyr … What's the Difference?
Let's first look at what all three have in common: They are all made from milk and they are all getting a culture injected so they will ferment.
The cultures though are already different:
For Jogurt, you are using thermophile cultures like Lactobacillus bulgaricus or Streptococcus thermophilus. These cultures thrive at very warm temperatures.

For Quark, you are using mesophile cultures that prefer a temperature below 90°F. Skyr also prefers mesophilic cultures like Streptococcus thermophilus and Lactobacillus delbrueckii subsp. bulgaricus.
In short: Jogurt is fermented at a higher temperature than quark or skyr. That's why you can't make quark or skyr in a yogurt maker … it will always come out as yogurt.
Then, the biggest difference: For quark and skyr, you are separating the whey from the casein in the milk by adding an enzyme (rennet). The whey is no longer part of the skyr and quark while in the yogurt you still have all the components of the milk.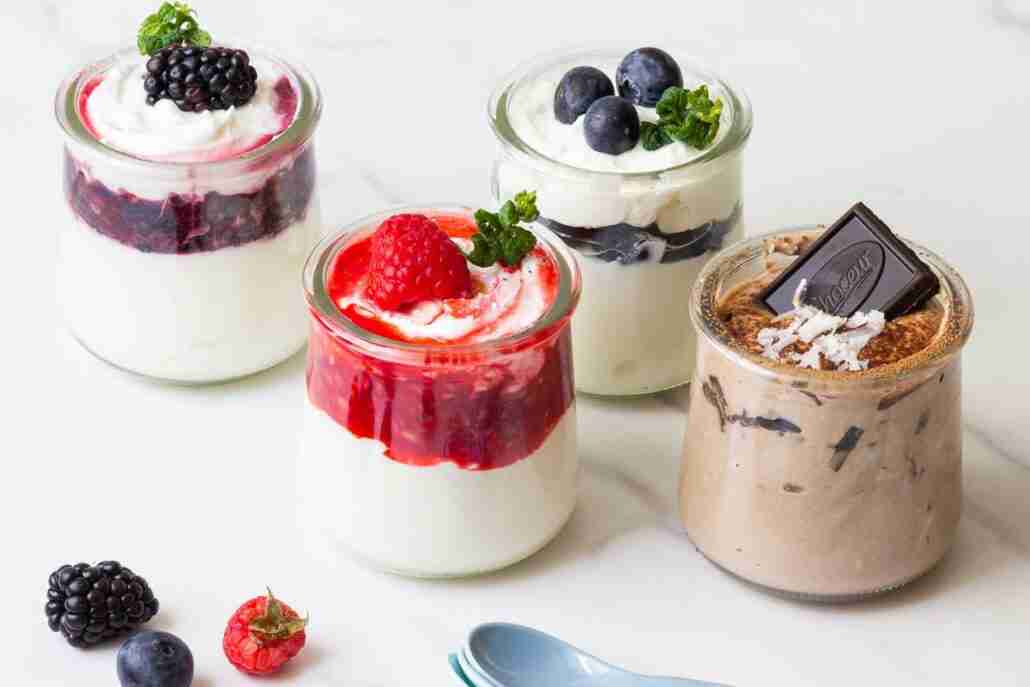 What about Greek Yogurt?
Some people are using Greek yogurt in place of skyr or quark and often it is a decent alternative. However, it's technically not the same thing because the separation of the whey and casein in it only comes from draining the yogurt. It removes some whey due to gravity but there is no real separation from the casein.
The Milk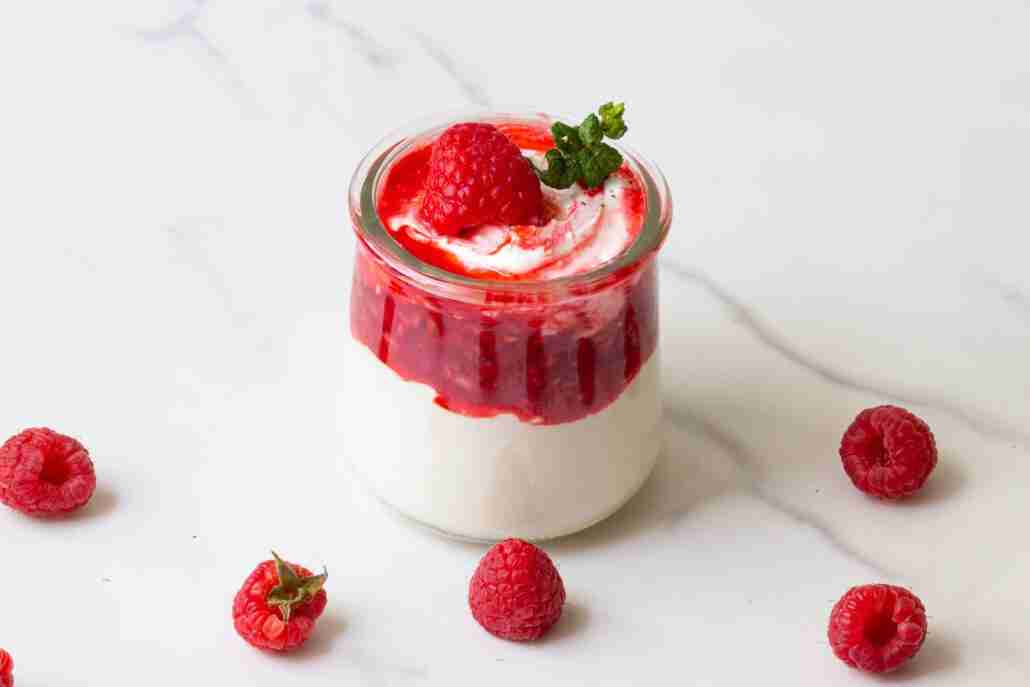 In Iceland, skyr is made with skim milk. If you want to stick to traditional, use that but it also works with whole milk. Keep in mind thouth that by adding the sour cream, you already add a good amount of fat.
You might be able to make it with plant-based milk, too, but I haven't tried it. So if someone tries that, please let me know.
If your milk is raw or you have any doubt that it is pasteurized, you will need to boil the milk for a couple of minutes to make sure it is free of harmful cultures. You can add a vanilla pod to that process, as mentioned before, to get a nice vanilla taste. But it's optional. After boiling, let it cool to 38°C / 100°F before you add the culture (sour cream).
If your milk is pasteurized, you can simply heat it to 38°C / 100°F. I did this in the microwave and with the glass bowl that you can see in the video. It took a little less than 1 1/2 minutes.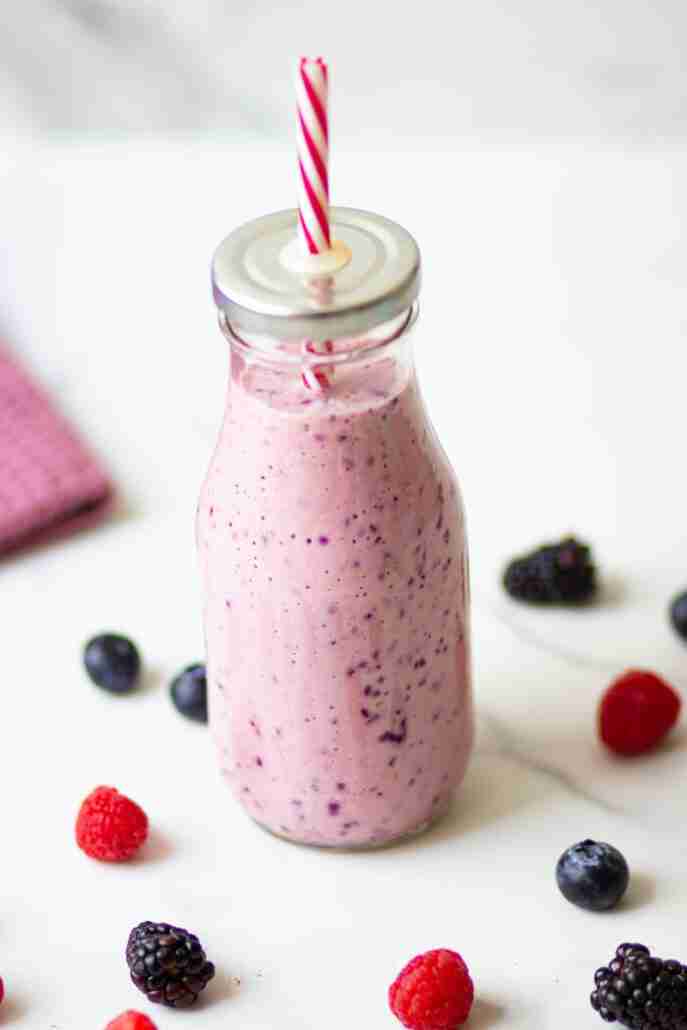 The Culture for Skyr
Conveniently, the culture that is in Sour Cream, is perfect for making Skyr! So, using this to inject cultures into the milk is easy. Needless to say that your sour cream should be fresh and unused to be sure there are no other cultures growing. If you used the sour cream for other dishes, chances are that the spoon that touched it contaminated the sour cream.
What is Rennet?
Rennet is an enzyme that occurs in the stomach of young cows. While you CAN buy it from animals, there is a plant-based rennet widely available which I am using. I really don't like the process of how they get the animal rennet and the plant-based rennet works exactly the same so I don't even know why animal rennet is still a thing.
This enzyme curdles the milk, separating the whey and the casein.
I am sure someone will comment that you can as well use citric acid or vinegar instead of rennet and it's true. But, you will have the taste of that in the end product and that is not favorable if you want to eat your skyr later.
How to Enjoy Skyr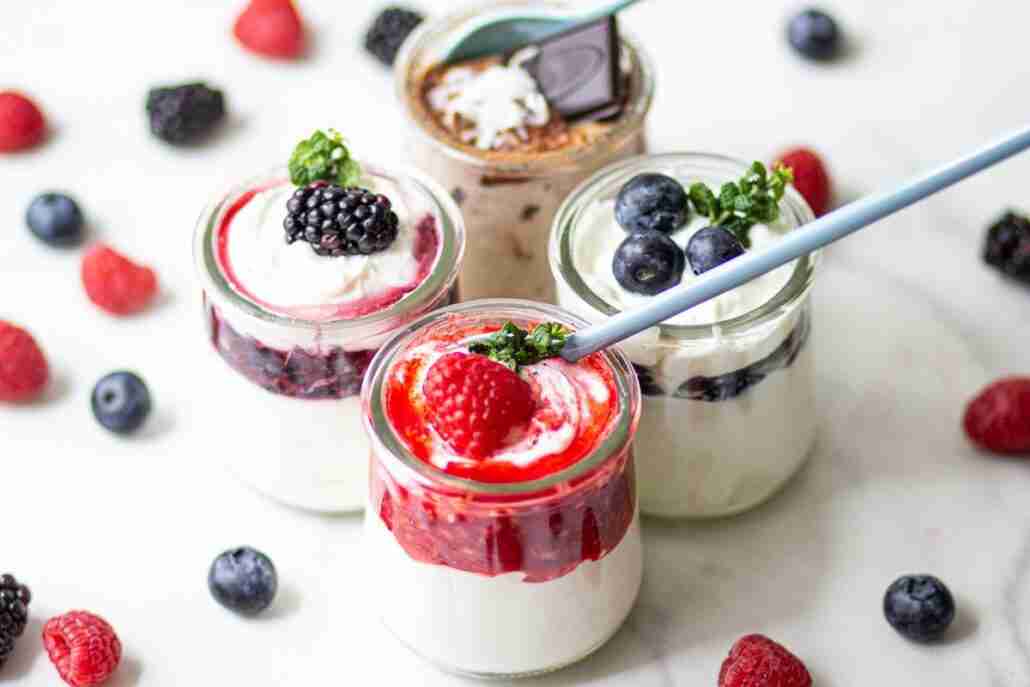 Some might like their skyr just plain but I believe most people will prefer to pair it with something. Here are some ideas:
When you heat the milk, add a little bit of sugar or alternative sweetener, so it will come out a little sweet.
Add some vanilla paste to the milk! Don't us extract, the alcohol in it doesn't sit well with the cutlure.
Eat the finished product with berries of your choice.
Add some cocoa and coconut flakes.
Add some salt, garlic and herbs and use it as a bread spread.
Mix some of the whey back into some skyr and whisk until smooth, then add honey and berries and make a shake or smoothy.
Pin to Pinterest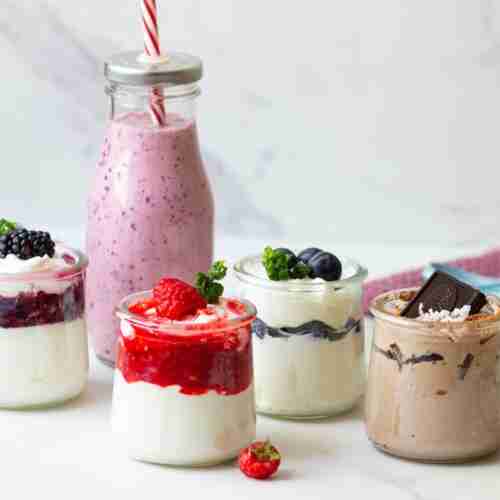 How To Make Skyr from Scratch
Iceland Dairy Product – homemade
Equipment
Ingredients
1

l

Milk

200

g

Sour Cream

3

drops

Rennet

1

tbsp

water
Instructions
Bring the milk to 38°C /100°F.

In a large bowl, add the sour cream and a bit of the milk and whisk.

Add the remaining milk and whisk.

Mix the rennet with the water and add to the milk mixture.

3 drops Rennet,

1 tbsp water

Stir and then bring the movement in the milk to a stop.

Cover the bowl and set it in a draft-free, warm place (warm room temperature about 22° – 25°C / 72° – 78°F).

Let ferment for 10 to 12 hours.

Place a sieve on a different bowl and put a cheese cloth into the sieve.

Pour the fermented milk into the cheesecloth and let the whey drip into the bowl underneath. Let it drip for about 2 hours. What's left in the cheesecloth is the skyr.

Use or otherwise store the skyr in a container in the fridge. It should be good for a week.

If you plan to use the whey, do it the same day because it goes bad very fast. You can mix it with some juice and drink it. It's very healthy.

Enjoy the skyr with berries etc., see suggestions in the blog post.
Summary
Recipe Name
Author Name
Published On
Preparation Time
Cook Time
Total Time
Average Rating





Based on 1 Review(s)