I hope I do not promise you too much about "the right way" to cook rice, since in some cultures rice needs to be sticky like for sushi. But I can teach you about cooking rice that is perfectly cooked through, not sticky at all and has a nice flavor!
First of all: I prefer Jasmin and Basmati rice and my favorite grocery sells something that is named "Jasmati rice" – finally: Someone who gets me! It  has such a great taste by itselfe and doesn't really need to be spiced up with gravy. Sometimes I enjoy this rice just with a little piece of butter melting on top and that's it!
My mom sometimes made rice with some peas and little carrots in it and added some scrambled eggs – a very appreciated kids meal back then.
Over the past 30 years I have been taught several ways to cook rice: wash it until water is clear … fry it in some oil before cooking it … put it into the boiling water … nothing really led to a reliable perfect or even satisfying result. Until I read the instructions on my Jasmati rice. And once more in my life it turns out that "less is more" because it is super simple!
So, if you want your rice not to be out of a gooey bag or dehydrated out of the microwave … this is how it works: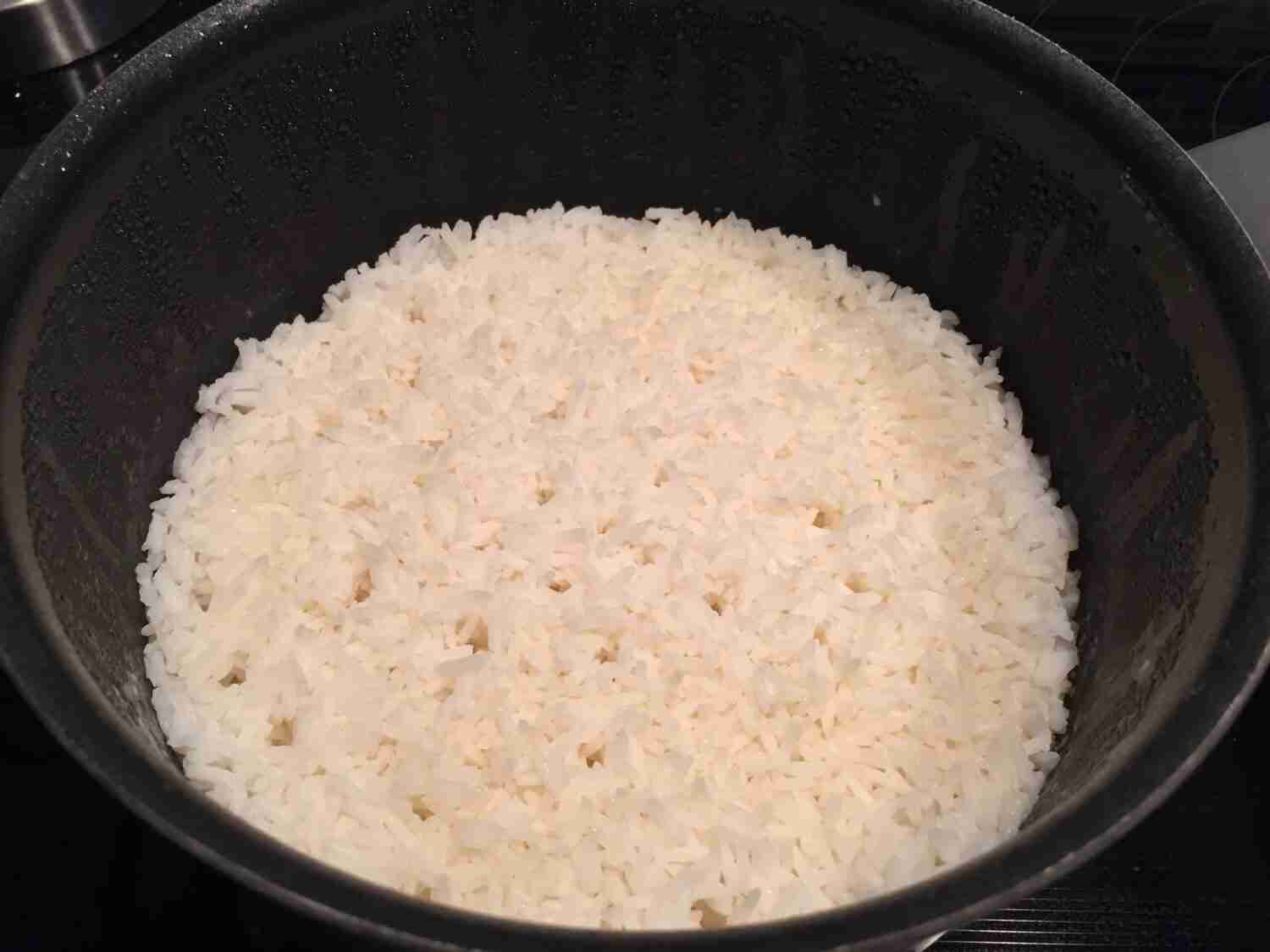 How to cook rice the right way
Ingredients
1

cup

rice

2

cups

water

1

tsp

salt

optional, but tastes better with it

1

tsp

Butter

optional, but tastes better with it
Instructions
Put all ingredients in one medium size saucepan.

Bring to a boil.

Let boil for one minute, stir once.

Close the pan with a good fitting lid.

Turn off the heat of the stove (if using gas, put on lowest flame for two more minutes, then turn off).

Let stand for 20 minutes without opening the lid!

The rice is ready when all water is gone and the rice has little "vent holes" in between the grains of rice.