Never heard of "The" German Tartar Sauce? Well, some German dishes are very regional and those from Bavaria are best known by tourists. But places in the North have very delicious regional dishes, too. Hamburg is i.e. very well known for its very delicious Tartar sauce, called "Hamburger Remouladen Soße" or "Hamburg Remoulade Sauce". You might think that we eat this sauce with fish. Possible. But actually, we eat it mostly with roast beef and fried potatoes.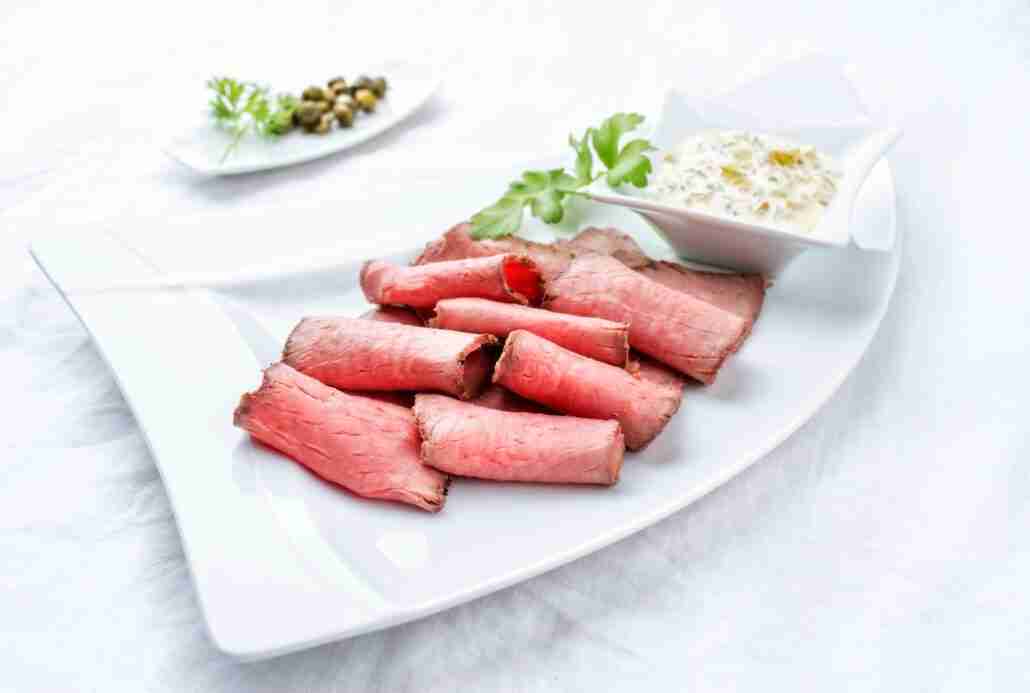 Groceries in Hamburg and other towns in the North usually sell this tartar sauce fresh at their deli. Our grandmothers, however, made it from scratch and I'll tell you how.
A little more about our Tartar Sauce
Hamburg is the town where I was born and where I lived many years as an adult. North of Hamburg is the federal state of Schleswig Holstein and that's where I spent many years of my youth. Their dishes are similar if not equal to those in Hamburg.
It is very common to cook potatoes, slice them and fry them in a pan with small bits of bacon and some onions. Together with the roast beef and remoulade sauce it is a traditional and very common meal.
The roast beef, however, doesn't come in a whole piece. You buy thin slices of it at the local butcher and there you can usually also get the German Tartar Sauce. The slices of roast beef are not reheated and sometimes rolled into a tube. You can either spread this Sauce Tartar onto the roast beef or dip it into it.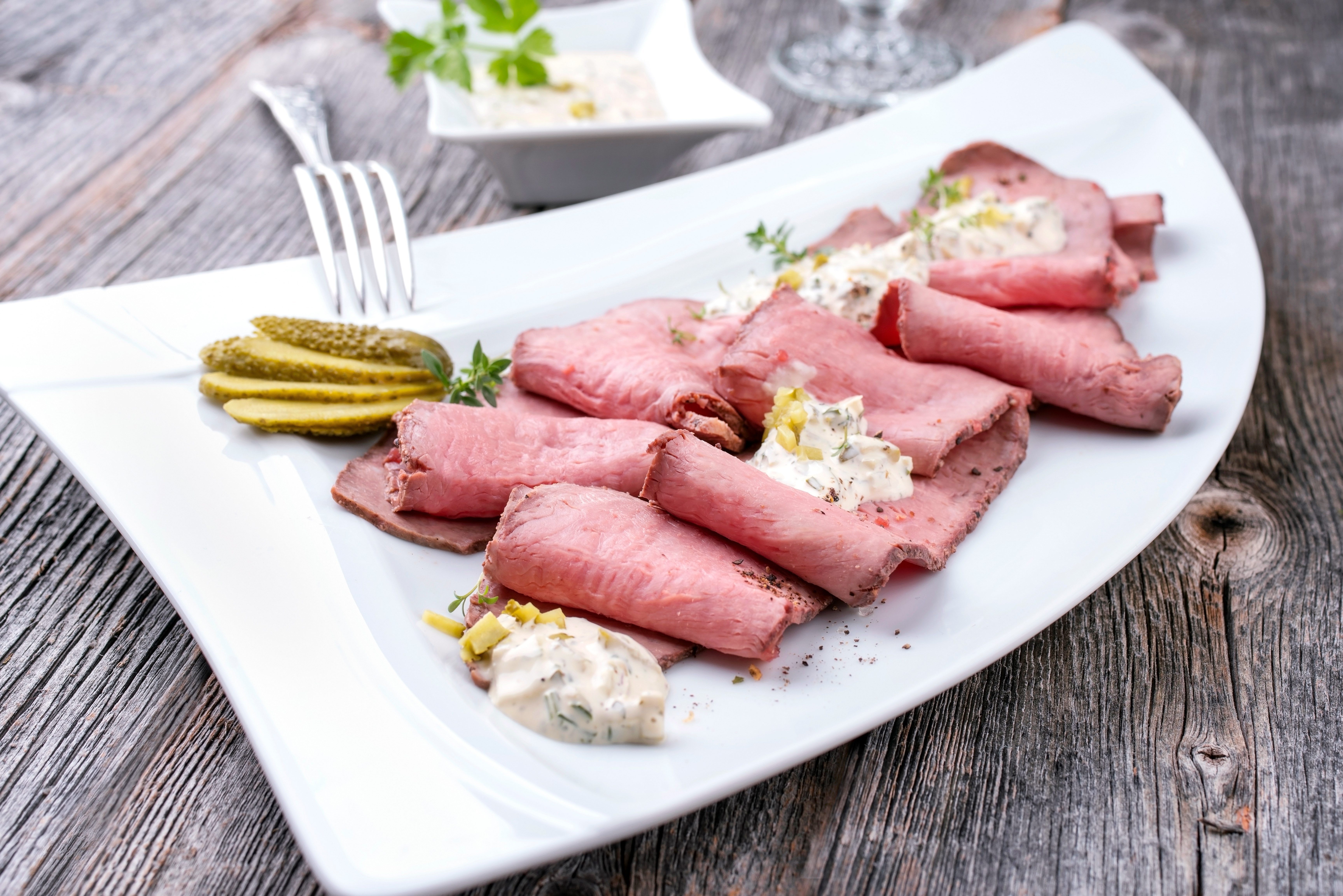 In the US
A little search on google revealed that "roast beef with tartar sauce" isn't completely unknown in the States. The recipes that I looked up where different from mine. It appears that there is a Swedish version, too. This makes sense since the North of Germany and Sweden are very close and share a lot of similarities. That is one more reason why I like to shop food at IKEA.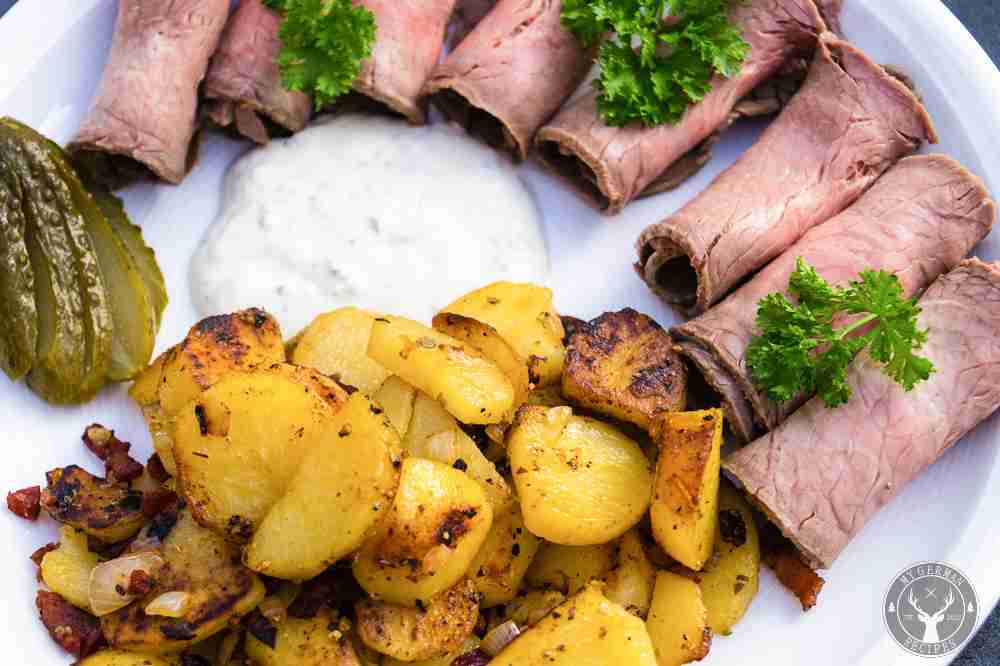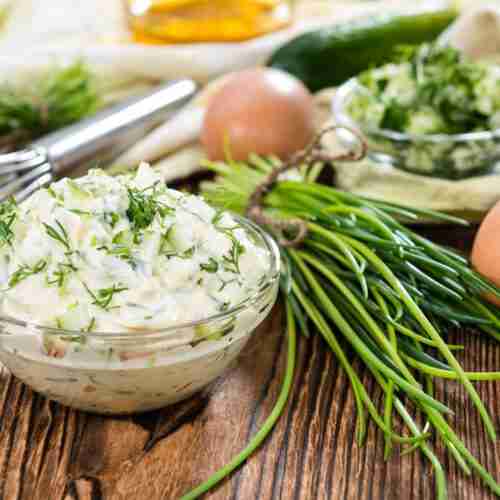 Hamburg Remoulade Sauce – Hamburger Remouladensoße
Ingredients
400

g

mayonaise

1

egg

3

cornichons

½

bunch

parsley

½

bunch

dill

1

small

onion

1

Tbsp.

capers

some

cornichon liquid

some

salt, pepper
Instructions
Salt and pepper to taste.
Nutrition
Calories:
2825
kcal
Carbohydrates:
12
g
Protein:
11
g
Fat:
304
g
Saturated Fat:
48
g
Polyunsaturated Fat:
180
g
Monounsaturated Fat:
69
g
Trans Fat:
1
g
Cholesterol:
332
mg
Sodium:
3067
mg
Potassium:
411
mg
Fiber:
3
g
Sugar:
6
g
Vitamin A:
2965
IU
Vitamin C:
44
mg
Calcium:
119
mg
Iron:
4
mg