With German creamed potatoes, you get a very delicious comfort food for cold days. There is quite a bit of cream involved but that is one one of the ingredients that make it so finger licking good.
Creamed potatoes are very easy and straight forward with few ingredients but lots of taste. Whether it is a side dish or a main dish – that is your decision.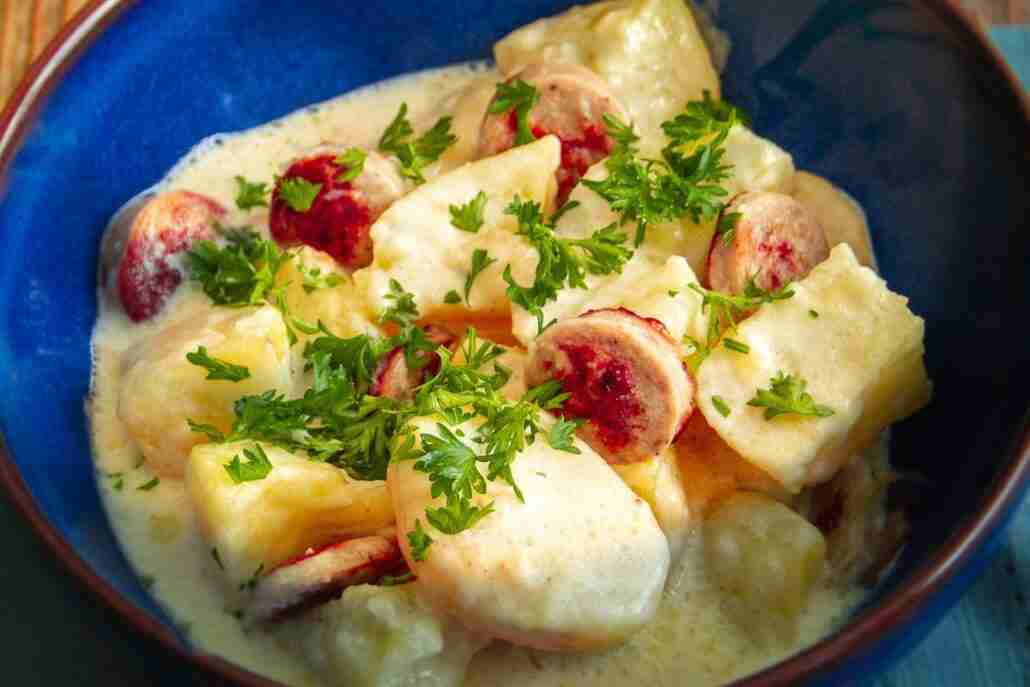 My recipe for creamed potatoes comes from the NORTH of Germany. It fits very well with any meat dish but also in combination with roasted vegetables if you want it to be vegetarian. I like to eat this with Frikadellen (German Meatballs) or – as I did it in the video – with sliced bratwurst.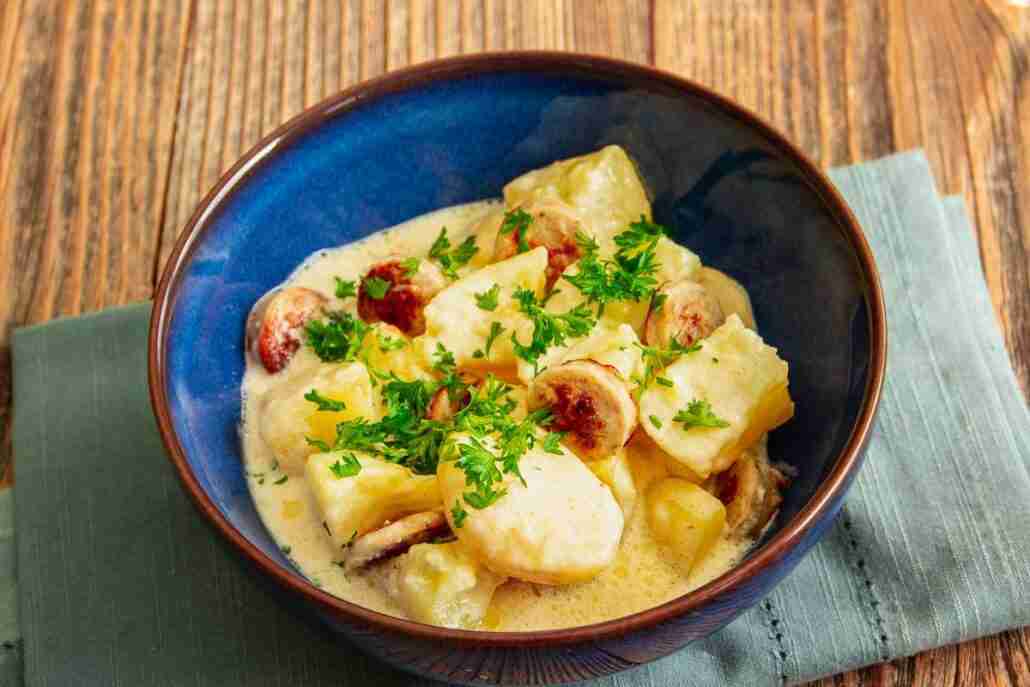 The potatoes that I am using, are golden potatoes but any other starchy potato will do, too. You should cut the potatoes into smaller pieces so they don't have to boil for too long. Bite size or walnut size would be my recommendation.
Creamed Potatoes – German Style
Equipment
pot, large enough to hold the potatoes.
Ingredients
12

ct.

small potatoes, peeled and cut

starchy potatoes

50

g

butter

1

small

onion

diced small

400

ml

heavy cream

some

salt

some

white pepper, ground

some

nutmeg, ground
Instructions
Melt the butter in a pot.

Add the diced onion and fry for a minute, then add the raw potatoes and fry both for several minutes.

Now, add the cream and bring back to a boil.

Add salt to the cream – it might need more salt than when you cook with water.

Let boil on a low temperature for about 30 minutes or until the potatoes are cooked through and the cream has thickened.

Spice with salt, white pepper, and (optional) nutmeg.

Optional: Slice some sausages and fry the slices while the potatoes boil, then add the sausage to the potatoes when serving.