I was enjoying wonderful Bohemian Dumplings in Prague last summer. Those dumplings were so fluffy and delicious! Bohemian dumplings are a great side for meat dishes that come with gravy. They remind me a bit of white bread and essentially they are made from similar ingredients.
Making Bohemian Dumplings …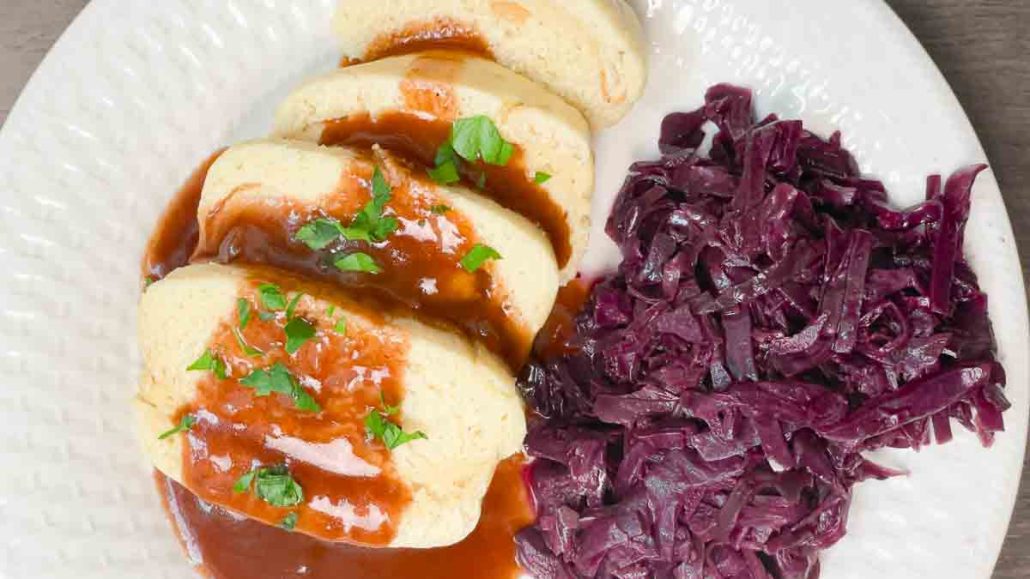 … is very easy! There isn't much work involved, just some time to let the dough ferment and the time to steam them. On their own, however, those dumplings are a bit dry and boring, so a good gravy is mandatory! It just happens, that I have the perfect gravy recipe on my blog!
Video: How To Make Bohemian Dumplings
Can you Reheat the Dumplings?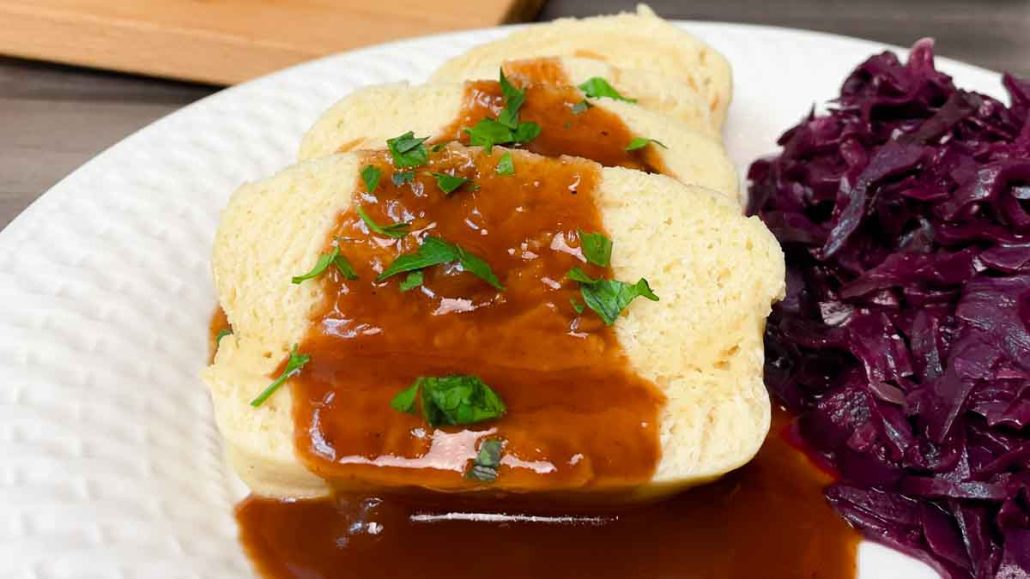 Yes, you can reheat them. Just put the slices on a plate, add the gravy and put the plate in the microwave for a couple of seconds. They will taste as if they were fresh unless you have them in the microwave for too long.
Isn't that the same as …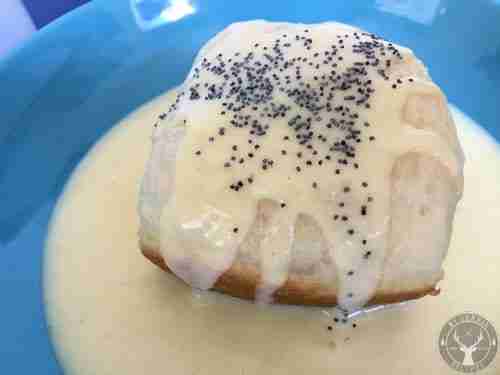 … Dampfnudeln? Yes, Dampfnudeln (Germknödel) you might know from Austria or Bavaria are a sweet version of this with a filling. The recipe for the dough is very similar. There are different ways to make Dampfnudeln though: Steamed or cooked on some cream or made in the oven.
Bohemian Dumplings
Ingredients
2

slices of Toast Bread

or Dinner Roll, from day before

500

g

Flour

½

tsp

Salt

2

pkg

Yeast

(14 to 15 g)

250

ml

Milk

½

tsp

Sugar

1

Egg
Instructions
Cut the

2 slices of Toast Bread

into cubes.

Mix the

500 g Flour

with the

½ tsp Salt

.

Add the

250 ml Milk

2 pkg Yeast

½ tsp Sugar

and the

1 Egg

and knead into a smooth dough.

Mix in the bread cubes, cover them all in the dough.

Cover the dough with a kitchen towel and set at a warm place to ferment for about 1 hour or until doubled in size.

Divide the dough in halves and shape each halve into a large, thick log.

In a large pot, bring water to a boil. Steam the logs over the water, either in a steam insert or using a kitchen towel as shown in the video. If possible, cover with a lid.

Alternatively, simmer the logs in the water.

When steamed / cooked, cut the logs into slices and serve with gravy and (optional) meat or with Gulasch.
Nutrition
Serving:
1
Portion
Calories:
370
kcal
Carbohydrates:
71
g
Protein:
13
g
Fat:
3
g
Saturated Fat:
1
g
Polyunsaturated Fat:
1
g
Monounsaturated Fat:
1
g
Trans Fat:
0.003
g
Cholesterol:
33
mg
Sodium:
267
mg
Potassium:
196
mg
Fiber:
3
g
Sugar:
3
g
Vitamin A:
109
IU
Vitamin C:
0.01
mg
Calcium:
79
mg
Iron:
4
mg